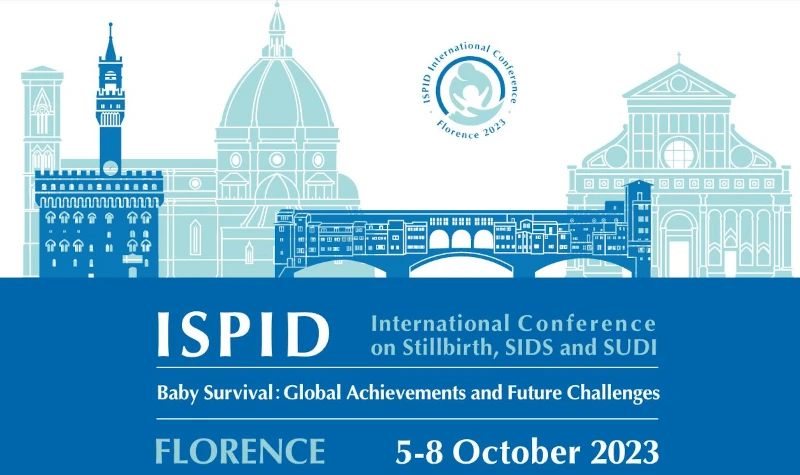 ISPID (International Society for the Study and Prevention of Perinatal and Infant Death) organized an international congress in Florence, Italy, from October 5 to 8, 2023.
On this occasion, numerous experts from all over the world came together to share their work on sudden unexpected infant death in infancy (SUDI), and to exchange views with families who have experienced the tragedy of losing their child.
The physiopathology of SUDI, prevention, the importance of biomarkers, genetics and many other topics were discussed by researchers, experts and family associations, reinforcing the network around this subject that spares no country.
The French SUDI registry (OMIN registry) was able to present its initial scientific research during an oral presentation on the impact of the COVID-19 pandemic on SUDI, and a poster on the award-winning "BIOMINRISK" project.
From left to right: Léa Ferrand (Project manager), Sophie de Visme (Data manager)
Bérengère JARRY (Nurse coordinator), Dr Karine LEVIEUX (Medical coordinator)
Sophie de VISME
Presentation of research on the impact of the COVID 19 pandemic on SUDI